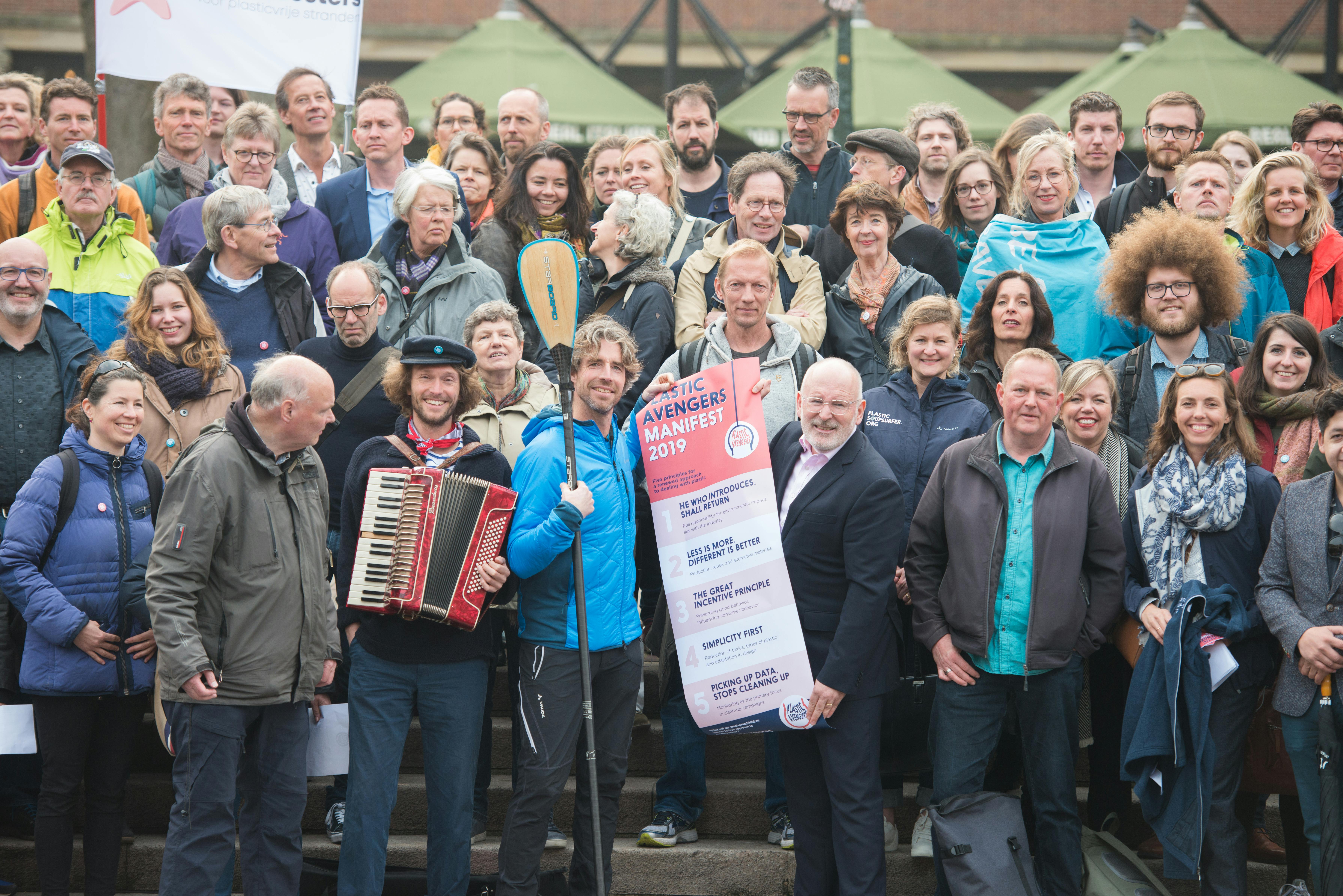 Unite the fight!
Plastic Avengers
What is the real solution to plastic pollution? The Plastic Avengers designed five principles to a world without plastic pollution. EU vice president Frans Timmermans is the ambassador to our Manifest. We are the Dutch specialists and are united to fight plastic pollution at the source. You can help!
Join our conference in Rotterdam April 18 2020 - stay informed here.
The Plastic Avengers Conference
The top 100 independent plastic-warriors came together for the first time at the Plastic Avengers Conference 2019 (PAC19). Their goal: the kick-off to a worldwide transition to a sustainable view of handling plastics.
This year PAC 2020 in Rotterdam April 18th is  focussed on creating new campaigns: the campaign Hackaton. Theme: plastic and the throw away culture. If you are active in plastic or want to become active in fighting plastic pollution at the source this is the event for you! We believe in bottom up change. Connected Grass Roots campaigning at a local level to stop plastic pollution and change our 'throw away culture'!
Make sure you subscribe here to recieve the latest updates.
It is the 'power of plastics'  that bringthese grass-roots activists together. Unlike many other envirionmental problems plastics is tangible and visible; you yourself can take action straight away. By picking up and monitoring the litter you come across each day. Connecting that street knowledge to lawyers, NGO's, scientists and behavioral specialits is how we make our unique impact.
The Manifest
The conference makes our network thighter, empowers the Plastic Avengers in their campaigns and unites them behind one vision.
Together we formulated 5 principles which should be leading for whoever - individual, NGO, legislator or company-  wants to fight plastic pollution; The Plastic Avengers Manifest to which EU vice President Frans Timmermans is the ambassador.
How to stop plastic pollution:
PAC 2019 aftermovie (Dutch)