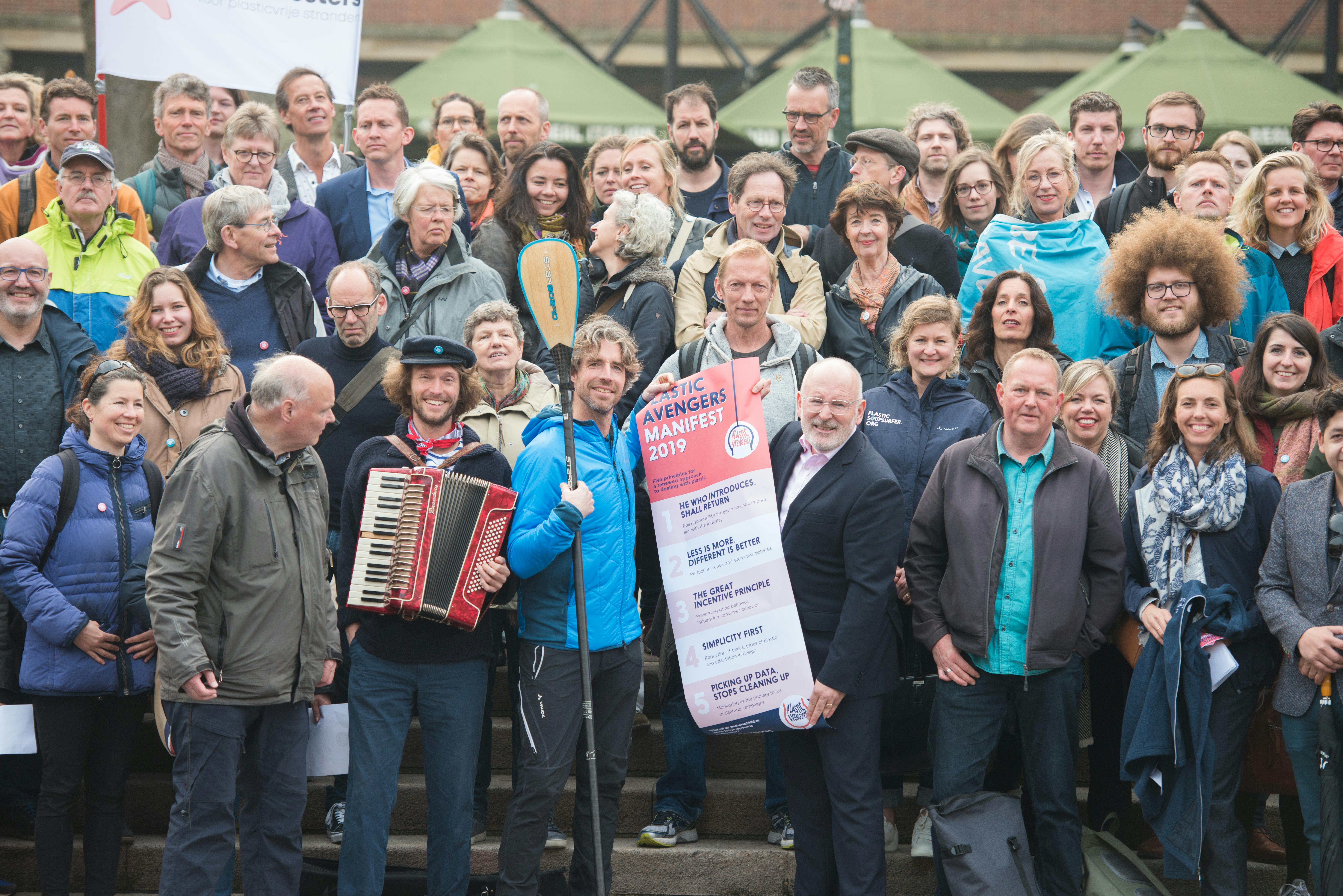 Plastic Talkshow
Background behind plastic pollution for Plastic Avengers
A series of talkshows with scientists and policy makers on various aspects of plastic pollution and the solutions. A live streamed show engaging the community of Plastic Avengers.
Stay informed!
All you wanted to know about plastic pollution
What where the succesful campaigns in 2020? What can we expect in 2021?
 
In the first Talkshow:
Jacky Nunez - international Plastic Pollution Coalition platform 
Hugo Tagholm - of the British Surfers Against Sewage community 
What have they seen and learned in 2020? How do they fight the Plastic Soup?

From the Netherlands we will have plastic-heroes like:
Karl Beerenfenger  Plastic Cigarette butts Collective
Dirk Groot the Zwerfinator: Who doesn't know him!
What was their biggest succes previous year and how did they get there?

Emeritus Professor Eco-toxicology Dick Vethaak will bring us up to par on the latest in science. What do we really know about the harms and effects of plastic?

Specialist Lindsey Wuisan of Recycling Netwerk wil inform us on what we can expect in EU policy the coming years. What will it look like?
Parliament member Suzanne Kroger (GroenLinks) will engage and close the evening. What can we do to make a difference?

An inpiring evening and the chance to engage with the guest and pose them your questions! The essential update in the fast developing field of Plastic Pollution. 

First broadcast: Thursday February 4th 19:30-21:00 CET
Via live stream on the PlasticSoupSurfer YouTube kanaal. (Free of charge - streaming link will follow  - of subscribe here!)

Don't miss it! The flying start into 2021!
Eerste van een serie Plastic Talkshows in 2021
De Talkshow wordt opgenomen in het Theater van StudioLijn14 waar we de gasten zullen uitnodigen (afhankelijk van de Corona maatregelen).

In de periodieke Talkshow zullen we achtergronden geven bij het nieuws en de ontwikkelingen rond Plastic en de Plastic vervuiling. Wetenschap en beleid als basis vertaald naar wat WIJ als 'Plastic Avengers' kunnen doen. 

Deze eerste Talkshow wordt georganiseerd in samenwerking met Kim van den Anker (MeerwAarde)